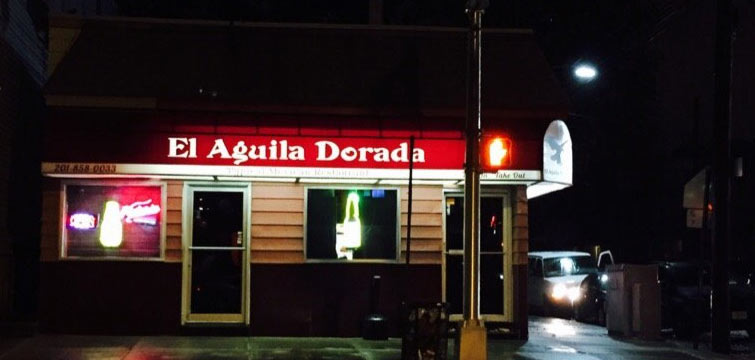 (201) 858-0033
EL AGUILA DORADA
...If you're headed out in Bayonne with Party Bus New Jersey and you're seeking a really delicious Mexican meal, take a quick trip to El Aguila Dorada. This one is found at 830 Broadway and we are so obsessed with everything that they feature on their menu. The chicken enchiladas with salsa verde is a green salsa lover's dream, and the torta loca is another must-have! The steak flautas and burritos come highly recommended, as well! Super authentic Mexican fare, a full bar, and even TVs for that big sporting event!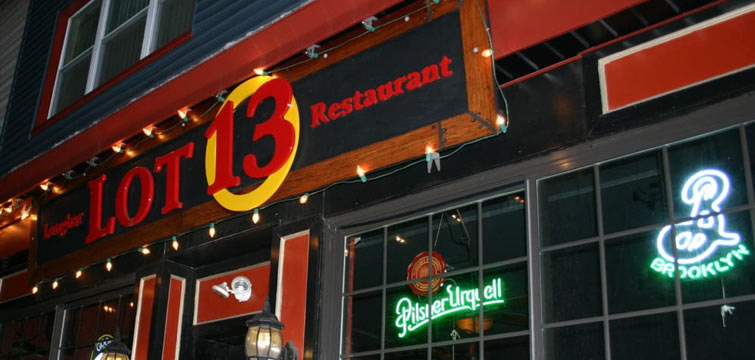 (201) 535-5066
LOT 13
...Lot 13 can be found at 169 Avenue E out here in Bayonne, and Party Bus New Jersey customers know that this is the place to go for a great bar experience. They feature a ton of craft beers for you to peruse, and they've got the classic domestics too, in case you're more in the mood for one of those. The vibe here has been described as hipster/trendy yet comfortable, and we'd say that hits the nail squarely on the head. Full bar and happy hour prices too! Best nights are Thu-Fri-Sat! Outdoor seating, TVs, and wi-fi!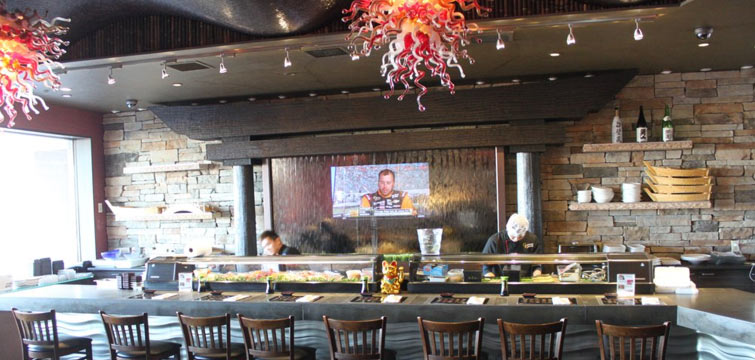 (201) 339-3399
OTAIKO HIBACHI SUSHI LOUNGE
...Otaiko Hibachi Sushi Lounge is a great one if you're out here with Party Bus New Jersey and looking for a really pleasant place to dine. This Japanese restaurant and sushi bar really has a lot to offer, including a clean and inviting atmosphere, a huge array of delicious food to choose from, and some of the very best service in town. The golden sun roll is probably our favorite thing on the menu, though it's very difficult to narrow it down to just one thing! The filet mignon is the go-to for the hibachi side. Great mochi for dessert! 125 Lefante Way!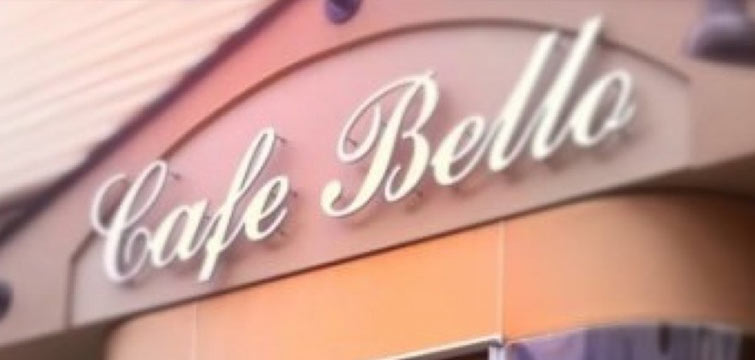 (201) 437-7538
CAFÉ BELLO
...Café Bello is an Italian restaurant that has impressed our Party Bus New Jersey customers to no end. Located at 1044 Avenue C in Bayonne, this is the spot for your groups to dive into tastebud-soothing bowls of ravioli and tortellini, or maybe go for their penne vodka which is a bit spicy for an added kick that you may not expect! The lobster ravioli is comfort food at its very finest. We also adore the red snapper with clams. Open 11-11 daily to keep it simple and easy to remember. Full bar but no TVs here. Classy!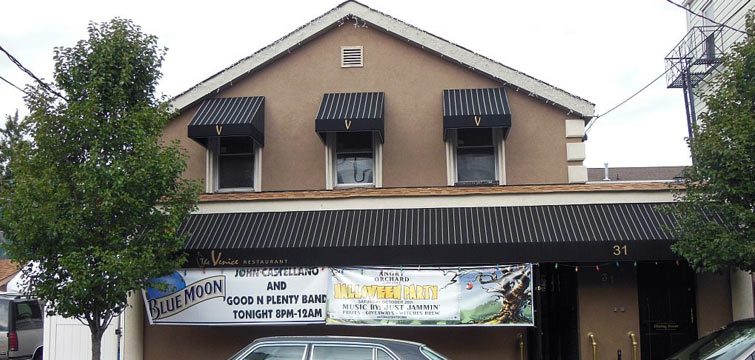 (201) 339-1115
VENICE RESTAURANT
...Another Italian favorite out here in the Bayonne area is Venice Restaurant. This one's a bit more laid back, a bit more low-key, a bit more bar-type atmosphere. They're known for their delicious pizza pies and salads, and they have both the regular bar dining area and a separate dining room that can be rented out for your private parties. The hours are super generous here, until midnight Sundays, 1am Mondays, 2am Tue-Wed-Thu, and 3am Fri-Sat! And they even have TVs and outdoor seating! Nice!