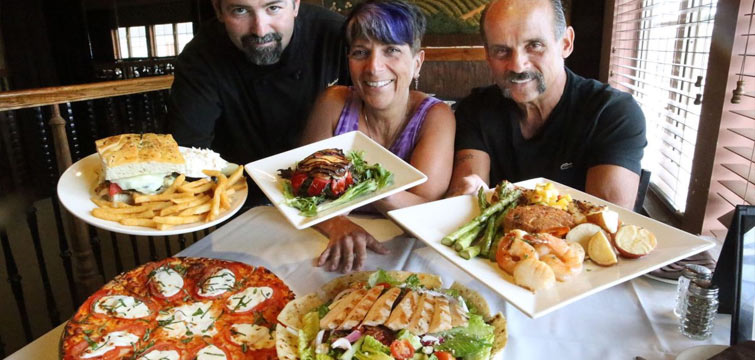 (609) 264-9463
THE CELLAR 32
...3119 Revere Boulevard is the location of The Cellar 32, a top recommendation in the Party Bus New Jersey Brigantine service area. We love the fact that the centerpiece of the entire establishment is a large and impressive bar, and we think that your party bus guests will really enjoy chilling there and trying all of their deliciously upscale wines and other high quality spirits. To be clear, there is actually a full liquor and wine store on the premises, so if you discover a favorite, you can stock up! The linguine pescatore is our top choice for seafood lovers and we'd recommend the steaks or pizza to anybody! Great seasonal cocktails too. Nice place to watch the game!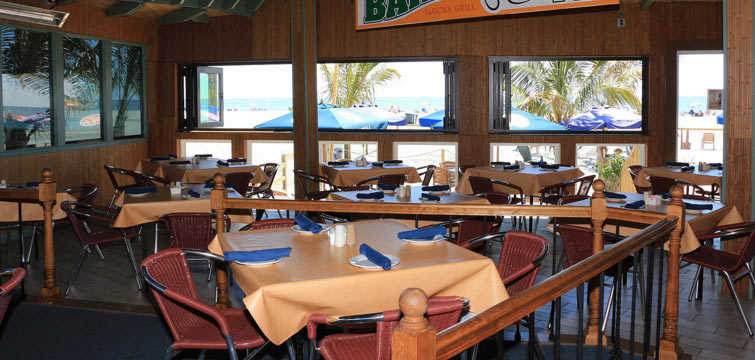 (609) 266-7731
LAGUNA GRILL
...1400 Ocean Avenue is a beach bar and restaurant where you'll have lots of fun with your Party Bus New Jersey friends when you're traveling in the Brigantine area. The outdoor bar is our favorite place to hang out when the summer is in full swing and the beach parties are at their very best. The lobster sandwich is absolutely delicious and we often order that. The mimosas are very nice at brunch and we think you'll be more than pleased with the french toast with caramelized bananas and mangos! Delish. We love the fact that it feels so chill and relaxed here, and yet the service is incredibly quick. They're really on their toes here! Much appreciated.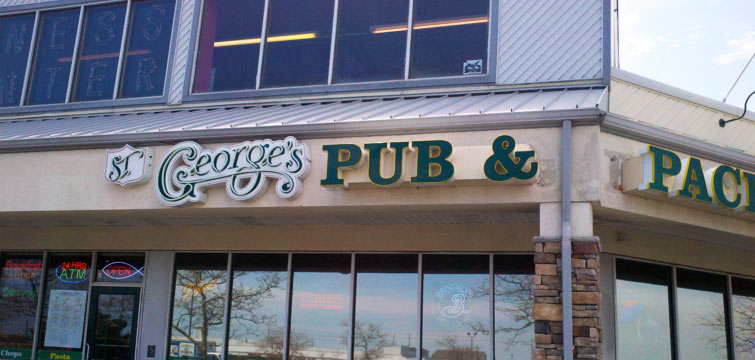 (609) 266-1001
ST GEORGE'S PUB
...4282 Harbour Beach Boulevard is the classic place known as St George's Pub, and this is the clear choice for those who want the full pub experience including food and drink. It's nicely designed and decorated here, and you'll really feel very comfortable even if it's very busy and you have to deal with a small wait. The food is great from the salads to the burgers to the more traditional bar bare. The restaurant is often less packed than the bar side, so you may opt for that area if you need a little more leg room. The seafood is really top notch here, so if you're a lover of what the ocean has to offer, don't hesitate to order from that portion of the menu. So good!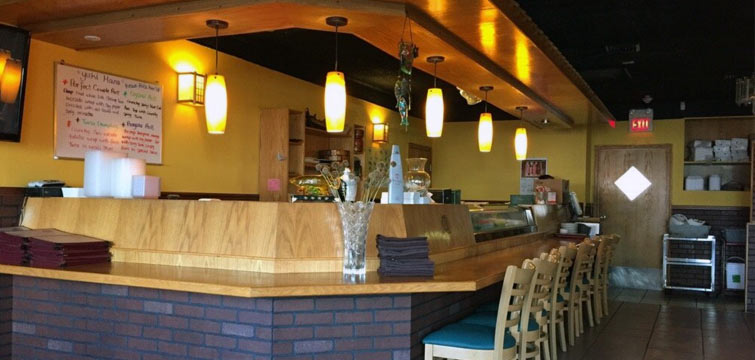 (609) 266-7608
YUKI HANA
...3628-3632 Brigantine Boulevard houses Yuki Hana, a great combination of Chinese restaurant, Japanese restaurant, and sushi bar. You can pretty much satisfy your whole Party Bus New Jersey crew's set of Asian cravings in this one convenient location! We are especially big fans of their spider rolls, but we'd also very highly recommend the beef chow fun to you, and not necessarily with one excluding the other! It's fun to combine Chinese cuisine with Japanese sushi rolls, and that's what we usually do when we have the pleasure of dining here. Friendly service and affordable prices really round out the whole experience for you. Don't miss this place!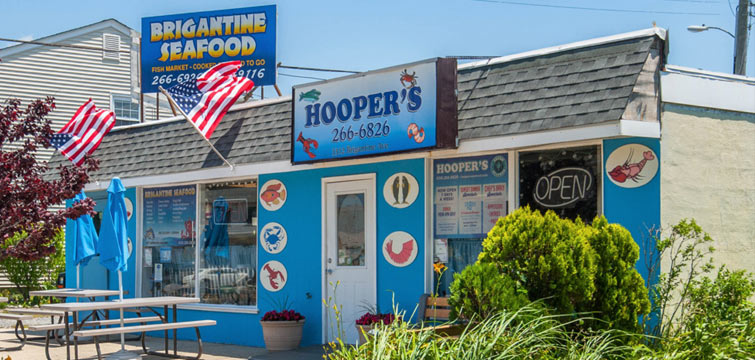 (609) 340-6555
HOOPER'S SEAFOOD CAFE
...One more for the seafood lovers! 3312 West Brigantine Avenue houses Hooper's Seafood Cafe, and boy is this ever a Party Bus New Jersey favorite! Our customers really seem to adore it here. We don't know if it's the cute and kitschy nautical decor, the high quality and delicious food, or the wonderfully friendly staff that keeps them coming back for more. This is a BYOB establishment, so make the most of that. We recommend the New England clam chowder and the baby lobster tails! The fish and chips are also fantastic and we're really impressed with their king crab legs and the scallops too! Nice outdoor seating as well. Love it here!