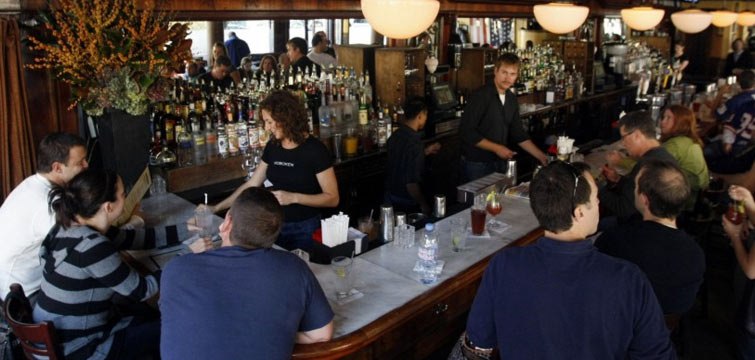 (856) 728-3666
SHARKY'S SPORTS BAR & GRILL
...820 North Black Horse Pike is the place to be when you're craving a great sports bar experience in Collings Lake with Party Bus New Jersey! This is the home of Sharky's Sports Bar & Grill, rumored to be one of the very best dive bars in the entire area, and we think that rumor is pure truth! For those who love to shoot some pool, they have three pool tables on the premises. The two downstairs seem to get more attention, maybe because not everybody realizes that there's another one upstairs! Take advantage of that tip! They've even got free shuffleboard and darts too! Nice on-tap selection and it's always ice cold as it should be!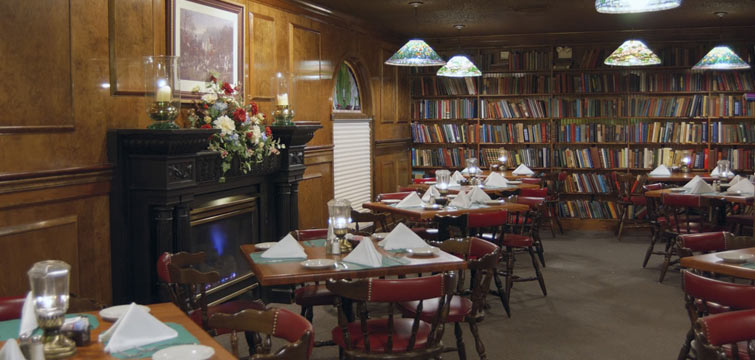 (856) 728-8064
LIBRARY IV
...1030 North Black Horse Pike is the location where Library IV can be found, and many of our Party Bus New Jersey customers have told us that this is one of the best restaurants that they have ever been to, not just in the Collings Lakes area, but anywhere! That's a big claim to fame. The food is fantastic and the service is even better! You'll really be able to kick back at the bar and just enjoy some incredible drinks while you converse with your party bus buddies. The filet mignon has got to be the very best thing on the menu and we adore their entire salad bar, so fresh and filled with yummy items. Love the shrimp cocktail and the steak tips too! Very tasty!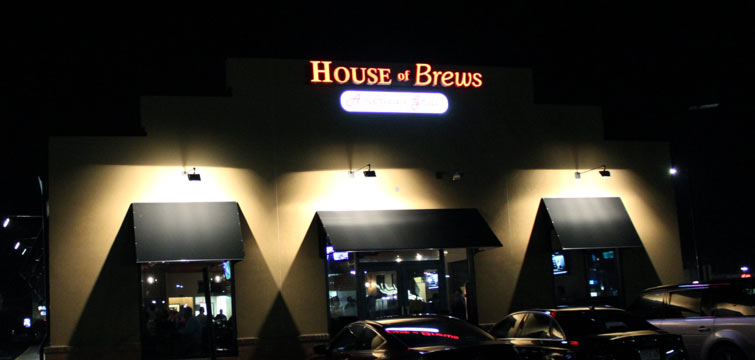 (856) 318-1261
HOUSE OF BREWS
...3501 Black Horse Pike is where you'll find House of Brews, and this large and spacious bar really should be one of your top choices when you are traveling in the Collings Lakes area with Party Bus New Jersey! We love that the bar is front and center here, as it well should be, but despite the focus on that, the food is AMAZING. We're talking about wild boar burgers, bison burgers, lamb burgers, alligator bites, and so much more. You'll want to order some of that delectable horseradish sauce along with whatever you choose, as it really adds something special to each bite! Very nice beer selection here and a great place to watch the game!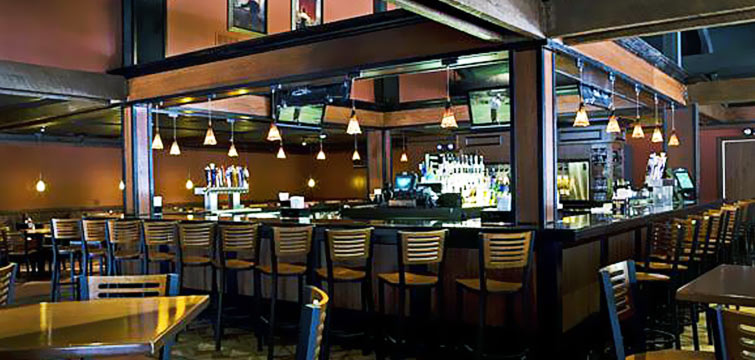 (856) 589-1776
Ott's on the Green Bar & Grill
...Ott's on the Green Restaurant-Pub is an interesting place to dine and drink, and part of the reason for that is that t's located within two buildings rather than just one! You'll find it all at 340 Greentree Road in the Collings Lakes area, and boy will you ever be glad that you did! They're open until 2 every single night of the week and we love the fact that they've got so much space here, both for everyday patrons and for Party Bus New Jersey travelers like yourself who come in large groups. Very family friendly in the daytime and more of a bar scene at night. Recent renovations make this a place worth checking out if you haven't done so in recent times!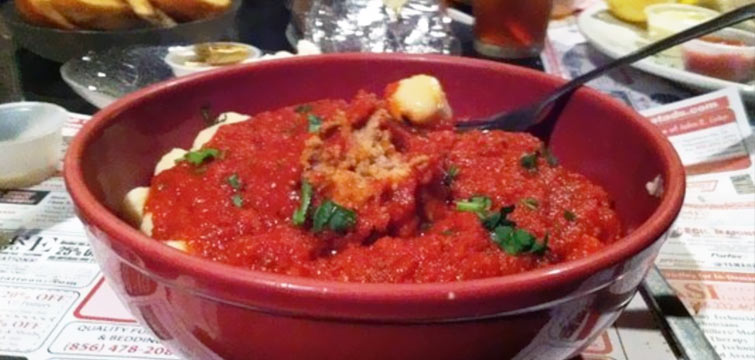 (856) 629-0440
DEVONE'S FAMILY TAVERN & RESTAURANT
...1920 South Black Horse Pike is one of the best places to get a great home-cooked meal, truly made to order, right here in the Collings Lakes area when you're partying with Party Bus New Jersey! We are hooked on the seafood bisque and the crab cakes! And that's not all that we'd recommend, but those are the two that come to mind first. The portions of every single meal are just huge, so we recommend either sharing your entree with a friend or being prepared to take home leftovers! Sometimes there can be a bit of a wait because everything is made fresh, but this is the kind of wait that is completely worthwhile! Fun karaoke nights too!