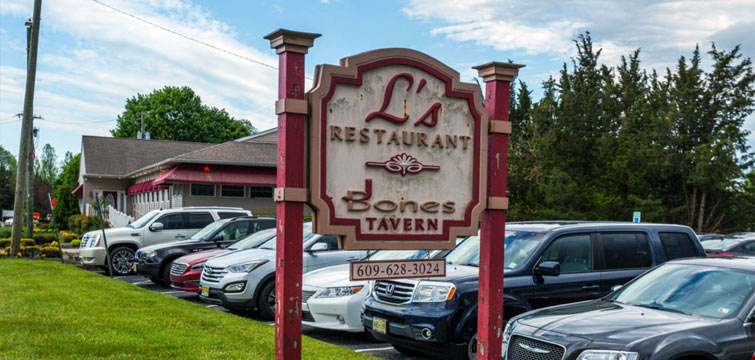 (609) 628-3024
L's RESTAURANT
...At 119 Route 50 in Corbin City, you will be able to find the one and only L's Restaurant, a given for a great Party Bus New Jersey dining experience with all your friends! This is a nice lower priced diner where you can really enjoy the smalltown vibe and nosh on some truly delicious food. The food really does go beyond the typical diner stuff too. Sure, you've got your sandwiches and soups, but we're talking about Tuscany chicken sandwiches and crab bisque! Lots of yummy meat and seafood options here for everyone to choose from. We're also big fans of the vegetarian risotto. So good! Open until 9 most nights and until 10 on Friday and Saturday!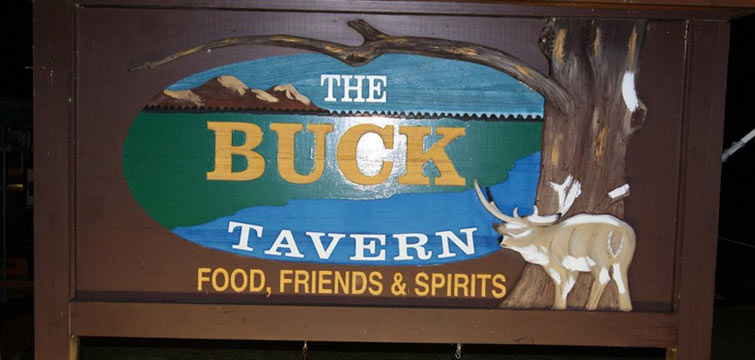 (609) 427-6750
BUCK TAVERN
...At 621 Route 50 in Corbin City, Buck Tavern has made its home, and this is the kind of place that any Party Bus New Jersey traveling tavern lover will definitely want to stop in and visit! It's got the traditional wood decor throughout, giving you that homey hunting lodge type of feel that we all love, and the food is super filling and delicious. Our go-to item is the simple turkey club sandwich, but we also love their chicken pot pie when we're really in the mood for some comfort food. The pulled pork with macaroni and cheese as a side is also the perfect combination as far as we are concerned! Full bar to top it off. Nice!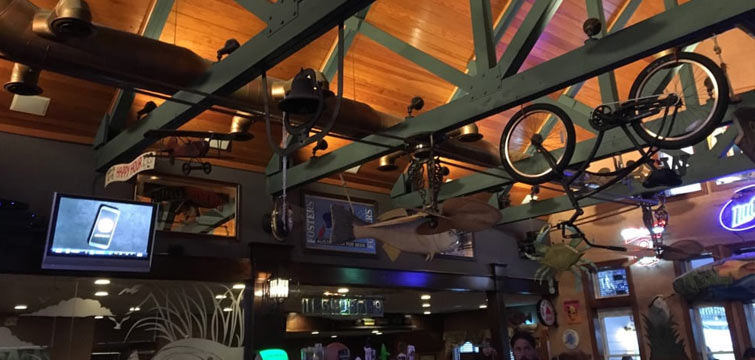 (609) 390-1757
YESTERDAY'S RESTAURANT TAVERN & LIQUOR STORE
...316 Roosevelt Boulevard in nearby Marmora houses a Corbin City area favorite, Yesterday's Restaurant Tavern & Liquor Store. Not only can you get your drink (and dine) on in this great location, but you can also stock up on liquor to take on the party bus and fill up those built-in bars with! Nice! We're in love with the honey mustard chicken and we also go crazy for the seared tuna wasabi nachos! Definitely some exciting options here that you simply will not find elsewhere. There's a full bar of course, so you can choose a nice cocktail or two to go with your meal. Great outdoor seating and a nice place to watch the game with your buddies too!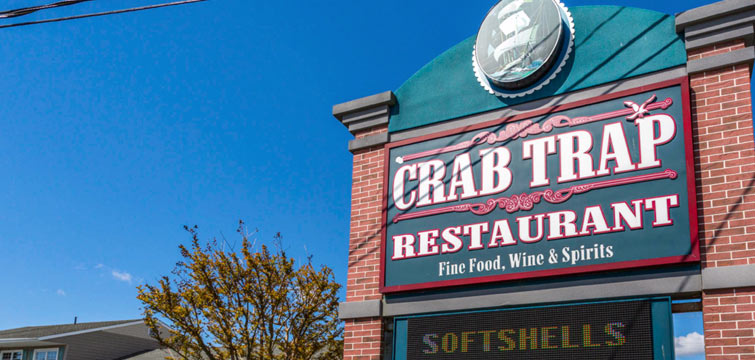 (609) 927-7377
THE CRAB TRAP
...At 2 Broadway Road in nearby Somers Point, Corbin City Party Bus New Jersey travelers will be able to enjoy The Crab Trap, an obvious choice for a big bunch of seafood lovers! The bar within is called Crabby Jack's and it's always wonderful to sit there and chat it up with the bartender or with your good friends who are traveling on the party bus with you. Highlights here include the honey-glazed salmon with sweet potato crust, the lobster puffs, and the clams casino. They're open until 10 most nights and until 11 on Fridays and Saturdays. Happy hour is always a blast but there's just not a wrong time to come in here! We absolutely love it!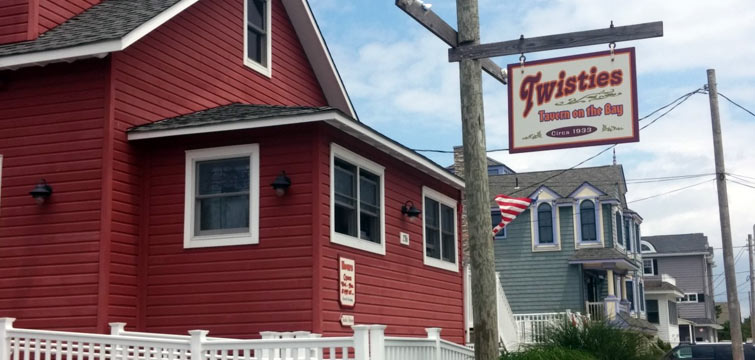 (609) 263-2200
TWISTIES
...232 South Bayview Drive in nearby Strathmere is a real hidden gem that Corbin City Party Bus New Jersey travelers owe it to themselves to check out! This one gets true hole-in-the-wall status due to it being such a well kept secret, but they've got more than enough room to accommodate your party bus groups. It's an absolute blast to be so near the water and relaxing in such a pleasant and well-designed atmosphere. Casual and cool with painted coconuts for decor, it's really a warm and friendly place to vibe and converse. We absolutely adore the clam chowder and the crab cake sandwiches here. It's a seafood lovers' paradise!