(973) 674-2992
LIMIN'S CAFÉ CARIBE
...Limin's Café Caribe has been a go-to for our Party Bus New Jersey customers in the East Orange area for quite some time now. Located at 5 Winans Street, we're totally obsessed with their vegetarian wraps, their stewed chicken with fried rice, and their unforgettable baigan choka. The curried chicken roti is another favorite, and let's not forget to mention the tomato choka too! Oh, we could go on and on! If you love Caribbean food, this is your spot. No alcohol, no outdoor seating, no wi-fi, no TV. Simple and lovely.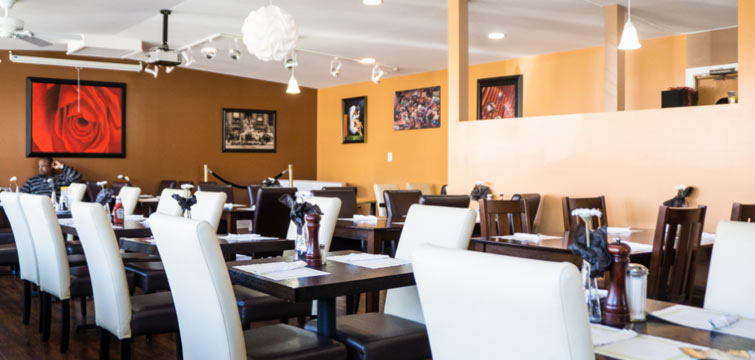 (973) 414-9700
THE SOUL FOOD FACTORY
...Hooked on soul food? Us too! And we just adore The Soul Food Factory out here in the East Orange area, located conveniently at 431 Main Street for our Party Bus New Jersey customers. The turkey wings are just unbelievable! You'll be swooning at the flavor! Wow. We'd also very highly recommend the catfish, the ox tails, and of course the fried chicken! Just too good. Get yourself some chicken and waffles and you'll be in soul food heaven! Full bar here and TVs too! No wi-fi or outdoor seating though.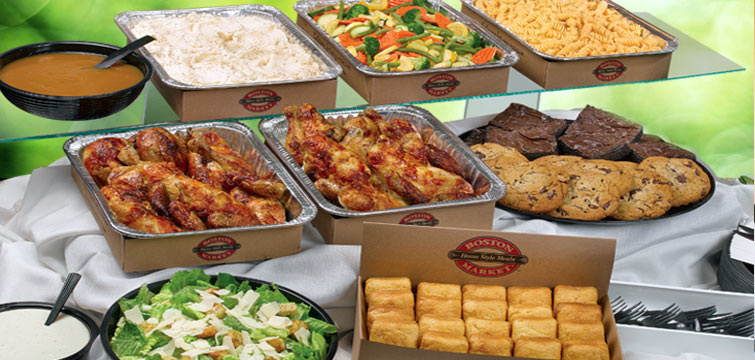 (973) 678-1616
BOSTON MARKET
...You might not think that Boston Market would be a popular destination with Party Bus New Jersey groups in East Orange, but it is actually one of our most often requested destinations! Everybody appreciates a filling and affordable lunch, and there's no doubt about the fact that they can provide that and more. They've got all those classic comfort foods that you can't resist, like roasted chicken and turkey, meatloaf sandwiches, macaroni and cheese… and when dining in, you do get real plates, so it's not quite as "fast food" as you may have thought! Very nice choice.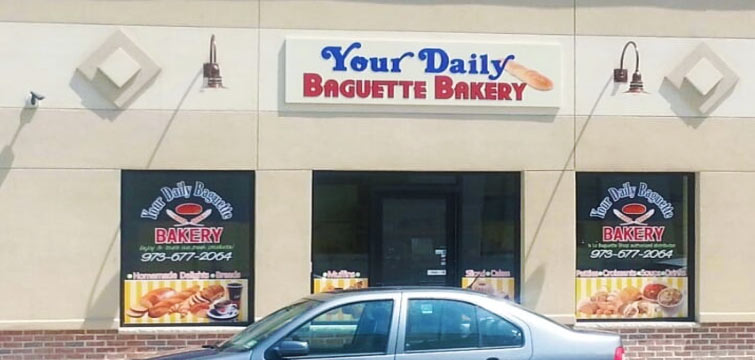 (973) 677-2576
YOUR DAILY BAGUETTE
...Your Daily Baguette is a local East Orange bakery that specializes in delicious Haitian items. Found at 466 Central Avenue, you can't beat the convenient location for your Party Bus New Jersey trips, and we just adore everything that they serve here. The carrot cake is honestly the best that we have ever laid taste buds on, and if you want to grab a quick lunch, you cannot go wrong with their chicken, fish, and spinach patties! Mm-mmm good! Very clean and tidy atmosphere, and very friendly staff. They cater too!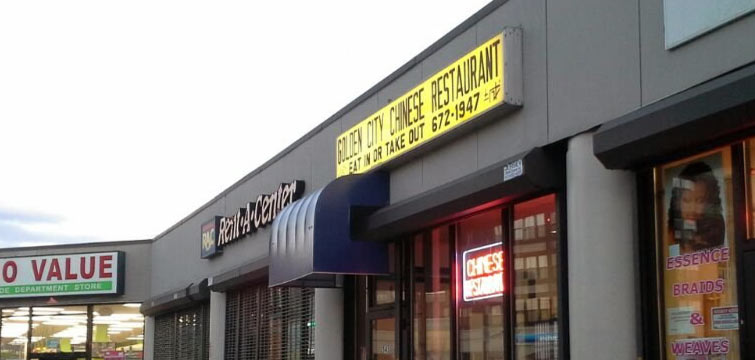 (973) 672-1947
GOLDEN CITY CHINESE RESTAURANT
...Golden City Chinese Restaurant is a small takeout type of place that many of our Party Bus New Jersey customers rely on for delivery or for pick-up to enjoy in the bus. After all, what's more convenient than a grab-and-go meal in Chinese takeout containers? Their General Tso's chicken is unbelievably good and we can't say enough good things about their mei fun noodles either! They even have chicken wings here that'll drive you wild with good flavor! Mmm! They deliver and accept credit cards. Delicious hot tea here too!