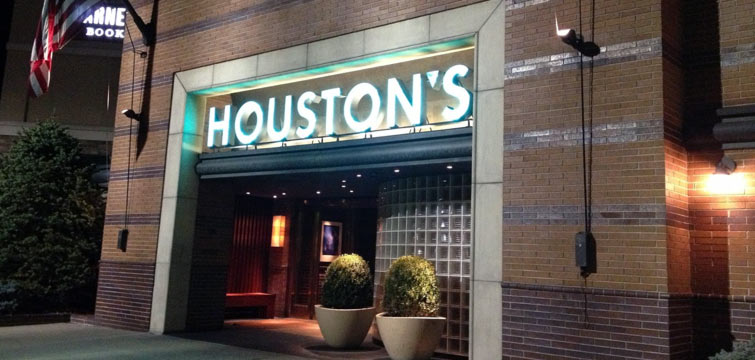 (201) 488-5667
HOUSTON'S RESTAURANT
...1 Riverside Sq Mall is where you'll find Houston's Restaurant, a nice classic American steakhouse where you can indulge in delicious steaks, barbecued pork ribs, prime rib, Hawaiian ribeye, and even veggie burgers! They quite literally have it all, and we think that our Party Bus New Jersey customers in the Hackensack area will really adore this place. They have a full bar and TVs, so in case you want to keep one eye on the game and one on your conversation, you can absolutely do so. Very highly recommended.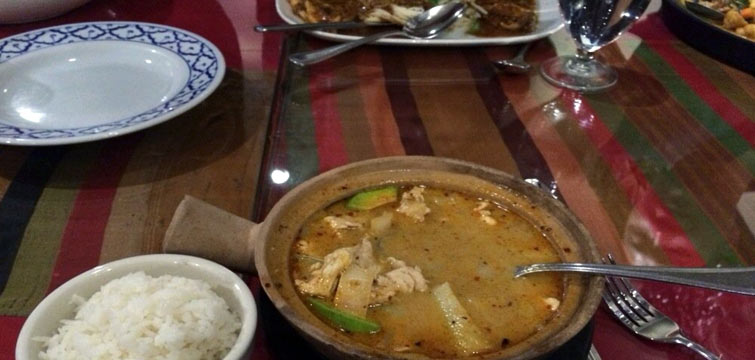 (609) 561-9384
BANGKOK GARDEN THAI RESTAURANT
...261 Main St is the location of Bangkok Garden Thai Restaurant. It's a Hackensack area favorite for our Party Bus New Jersey travelers, and it's very highly recommended by us. The tom yung goong soup is one of faves, and we are all about that siam chicken. Mm-mmm good! The volcano chicken and drunken noodles are two other choices that we've never been able to resist here. A major bonus here is that they feature a full bar, quite a rarity at most Thai restaurants. No TVs or wi-fi here, keeping it simple and classy.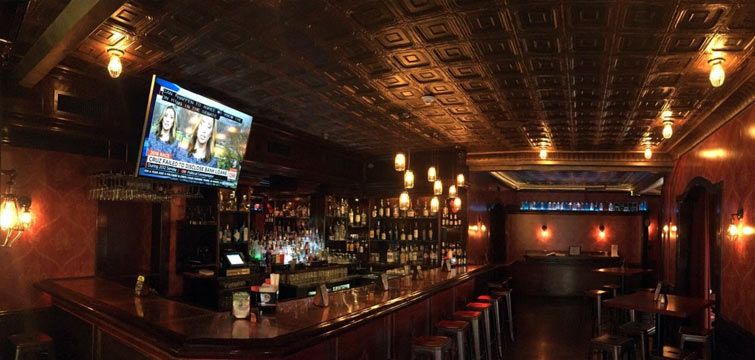 (201) 880-9844
CASUAL HABANA CAFE
...125 Main St is a Cuban restaurant that you simply have to check out when you are in the Hackensack area with Party Bus New Jersey. Their specialty is the baby pernil, which is very highly recommended, and we're also all about the mofongo de ropa vieja and the ox tail empanadas. For dessert, save some room for the cortadito and the tres leches, and BYOB for some unforgettable sangria made just for you! Very nice. Great tostones here, as well. TVs but no wi-fi. No outdoor seating either, but the interior is so gorgeous that you'd never want to step outside.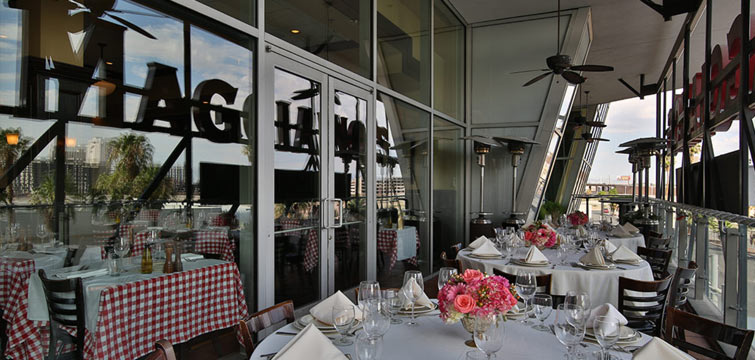 (201) 221-2030
MAGGIANO'S LITTLE ITALY
...70 Riverside Sq Mall is where you'll find Maggiano's Little Italy, one of Party Bus New Jersey's top recommendations in Hackensack. Their family style servings include the appetizers, which is awesome for party bus groups who are on a budget and trying to feed a hungry group on the cheap. You get two different kinds of desserts and coffee included as well! Very nice. The pastas are just amazing, with our personal favorite being the ravioli, but it's tough to choose! Wonderful tiramisu here. Full bar, outdoor seating, free wi-fi, and TVs too.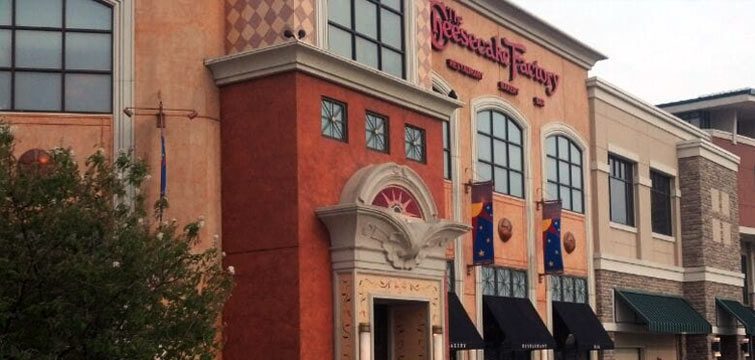 (201) 488-0330
THE CHEESECAKE FACTORY
...197 Riverside Sq is the location of The Cheesecake Factory, our final recommendation for our Party Bus New Jersey travelers in the Hackensack area. The bang bang chicken is the go-to item, if you ask us, and we're also in love with their classic steak Diane! The steamed broccoli and mashed potatoes are wonderful alongside whatever you may order as your main dish. Full bar, outdoor seating, and TVs, but no wi-fi here, so put that phone away and enjoy the conversation instead. Wonderful place to dine.