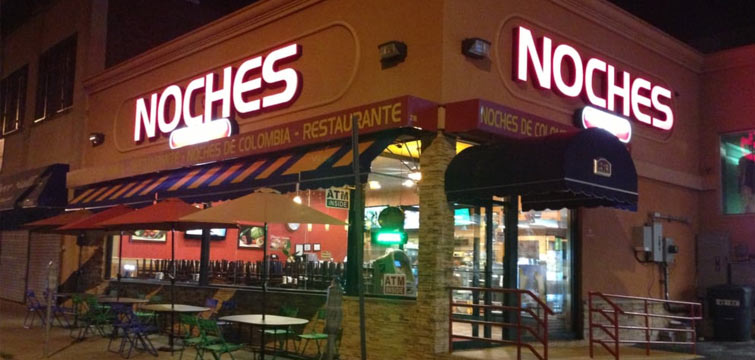 (973) 955-0000
NOCHES DE COLOMBIA
...If you're seeking the perfect Spanish/Colombian cocktail bar to visit during your Party Bus New Jersey outing in the Paterson, NJ area, then do check out Noches de Colombia at 365 21st Avenue. That big, bold, bright sign outside will certainly beckon you in with promises of tantalizing modern yet traditional Colombian fare and drinks. The sangria roja is our recommendation for a starter and to get a nice buzz going, and the scrambled eggs with sweet corn cake and cheese will have you swooning! Full bar and happy hour prices!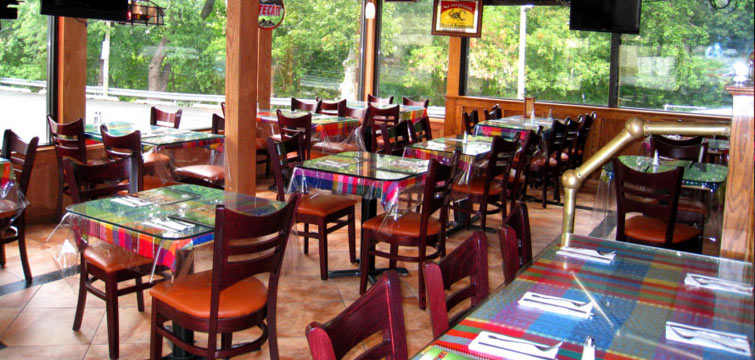 (973) 472-9696
LA HACIENDA
...La Hacienda is perfect if you're on the road with Party Bus New Jersey in Paterson and you are craving some delicious Mexican food. Find it at 102 McLean Boulevard. It's very affordable here, and just a beautiful setting that's so clean and tidy too. The fajitas are a personal favorite of ours, but we're also all about the chicken quesadillas and the Todo Mexicano specialty dish that includes calamari, crab and cheese empanadas, grilled shrimp, a quesadilla, and even wings. Wow. Good stuff, for sure! And fun for sharing with a Party Bus New Jersey group!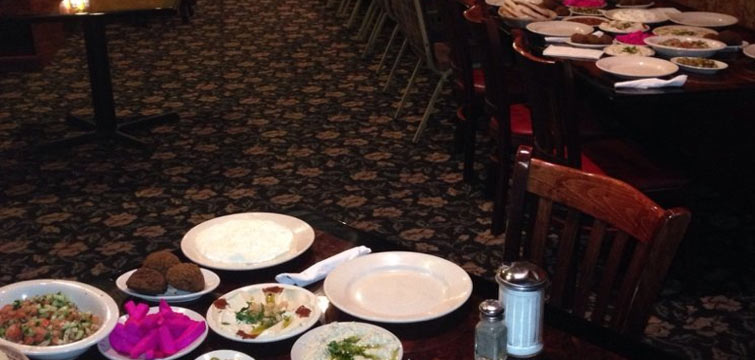 (973) 345-3700
ALBASHA RESTAURANT
...AlBasha Restaurant is a beloved one for our Party Bus New Jersey groups in the Paterson vicinity. Found at 1076 Main Street, you can dig into some truly amazing Middle Eastern food here while also sipping some of the most refreshing mint lemonade that you have ever tasted. Mm-mmm good! We're all about it! The meat platter is great for sharing and we also love their fattoush. The hours are quite generous here, open until 11 or 12 most nights, but unfortunately there's no alcohol. They do have TV and free wi-fi.
(973) 345-8444
HAMILTON & WARD
...Hamilton & Ward is our favorite steakhouse in the Paterson, NJ area. You can find it at 101 Ward Street, and you'll love it from the first moment that your Party Bus New Jersey chauffeur drops you off. They have a long, curved bar here that's really ideal, and they also feature lounge seating toward the back of the establishment with very cozy couches and chairs that you'll just sink right into. Definitely conducive to intimate conversation. The filet mignon is the go-to item here, and we love the creamed spinach as as side.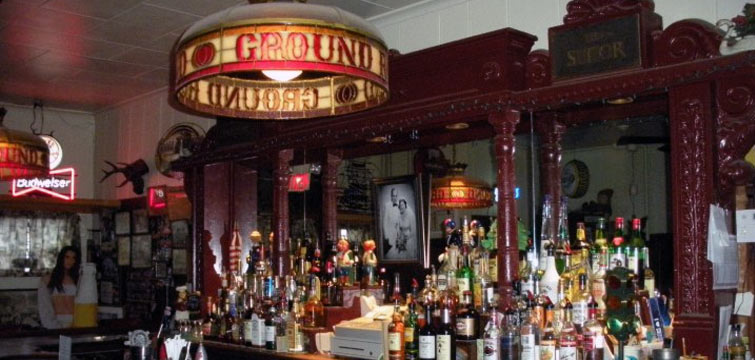 (973) 742-9596
PATSY'S TAVERN & RESTAURANT
...Patsy's Tavern & Restaurant is one of those bars that is known for having amazing pizza, so if you're after what the locals would call a "bar pie," this is your spot! The Party Bus New Jersey crew has tried it ourselves, and we definitely do recommend it. Their broccoli rabe is also just outstanding, and the mussels and cheese garlic bread is something that you simply will not find elsewhere. They have a full bar here, of course, and TVs too, but no outdoor seating and no wi-fi. Old school in the best ways possible. Find it at 72 7th Avenue.