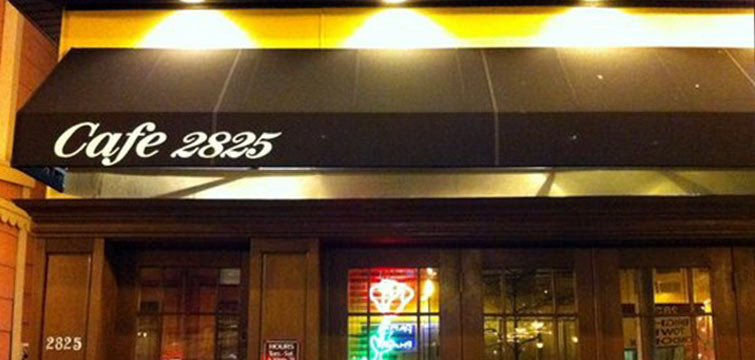 (609) 344-6913
CAFE 2825
...2825 Atlantic Avenue is the address where you will find, surprise surprise, Cafe 2825! If you ask any of us at Party Bus New Jersey what the best Italian American restaurant is in the Atlantic City area, we will point you here. This is a really nice spot to stop in before you see a show or go gambling here in AC. It's very cozy and comfortable and you'll just want to get comfortable and stay awhile! They've got some of the best calamari that you will ever taste, so don't be tempted to skip that, and risotto is another weakness of ours. The stuffed artichoke has been a favorite of ours for a while too, and we love the veal dishes as well! They're to die for!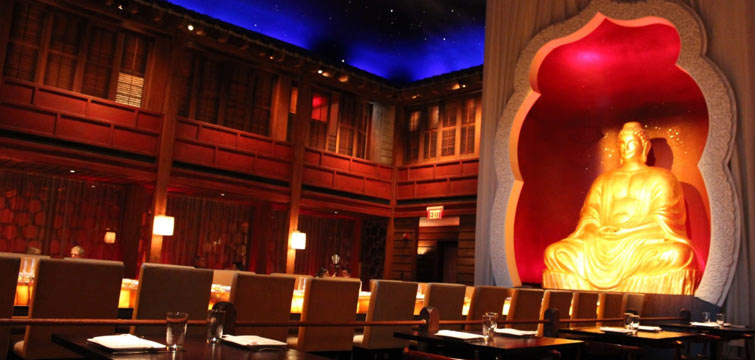 (609) 674-0100
BUDDAKAN
...1 Atlantic Ocean is the place to find Buddakan, one of the greatest Japanese and Asian fusion restaurants that you will ever have the pleasure of visiting with Party Bus New Jersey in the Atlantic City area! The bar area is a bit small so you won't be able to pack your whole party bus crew in there, but the rest of the establishment is very roomy and just beautiful in terms of decor. The kung pao monkfish will absolutely blow your mind when it comes to flavor and quality, and the lobster fried rice is something that you'll want to steal the recipe for and make at home! The sea bass is also amazing, pan-seared just perfectly with so much flavor! Love it here!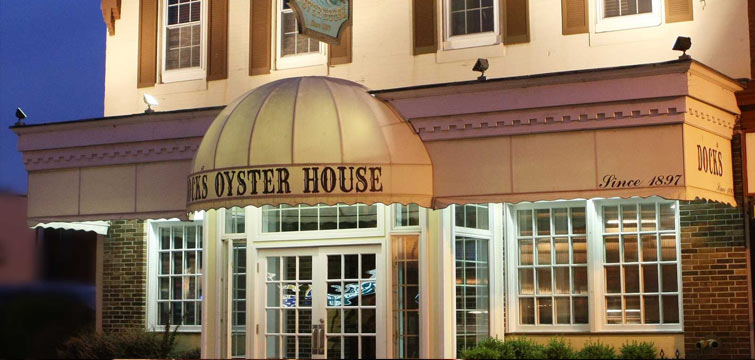 (609) 345-0092
DOCK'S OYSTER HOUSE
...2405 Atlantic Avenue is where you'll find Dock's Oyster House, a Party Bus New Jersey favorite for all of our party going seafood lovers! There's a piano bar here which is plenty of fun, but of course the focus is on the food, as it should be. We are hooked on all of the scallop dishes here... especially the one with Parmesan, risotto, and lobster! Magnifique! The white clam chowder will absolutely knock your socks off too. For dessert, we would very highly recommend the banana cream pie. You'll be treated to absolutely divine service here and we think that you'll do well to put this near the top of your Party Bus New Jersey itinerary for your upcoming trip!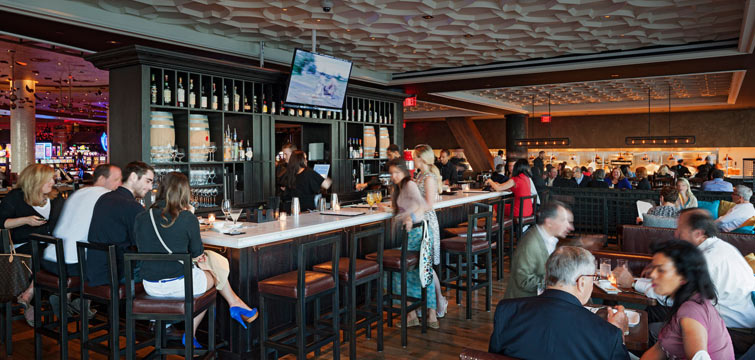 (609) 225-9900
AMADA
...500 Boardwalk is the prime destination known as Amada, a Spanish tapas bar where you can load up on delicious small plates that are just perfect for sharing with your Party Bus New Jersey guests! The service is really what stands out when you recall the great times that you have spent there. They go above and beyond to give you amazing service. The lamb meatballs with foie gras sauce will blow your mind and we are obsessed with their piquillos rellenos, which translates to crab-stuffed peppers! Delish! You will need to make reservations for your party bus group, so call plenty early to get all of that arranged perfectly! You'll be glad you did.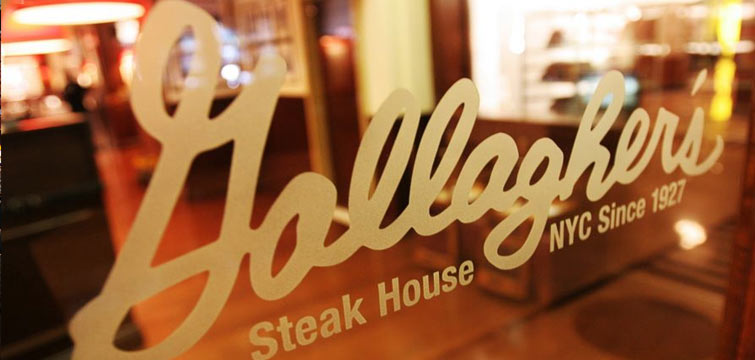 (609) 340-6555
GALLAGHER'S STEAKHOUSE
...At 1133 Boardwalk, in the Resorts Hotel & Casino, on the second floor, you will find Gallagher's Steakhouse, one of the greatest places to exchange a little green (or perhaps some plastic) for some delectable juicy steak that will really set your night off just perfectly. Steak lovers are really at home here, and we've heard so many of our Party Bus New Jersey customers remarking about how wonderful this place was during their trip. The filet mignon is our absolute top choice here, but you cannot go wrong by choosing your favorite cut of meat. They always cook everything to order to perfection. Wonderful truffle fries and a full bar to boot!