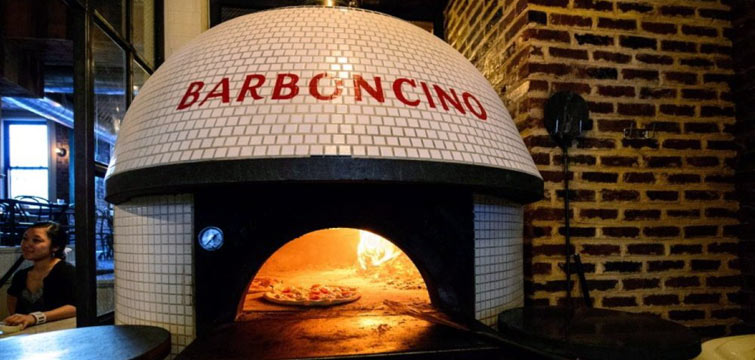 (718) 483-8834
BARBONCINO
...At 781 Franklin Avenue, you'll find Barboncino, a wonderful pizzeria and bar that has treated our Brooklyn-traveling Party Bus New Jersey customers with such courtesy and respect. You'll always have a lovely time here, and that's why we feel so comfortable recommending it. The beautifully lit patio is a main highlight here, and we definitely recommend it on a warm evening. The Margarita pizza is the go-to as far as we're concerned, but anything you choose on this menu will be perfection. We love the artichoke and smoked pancetta too!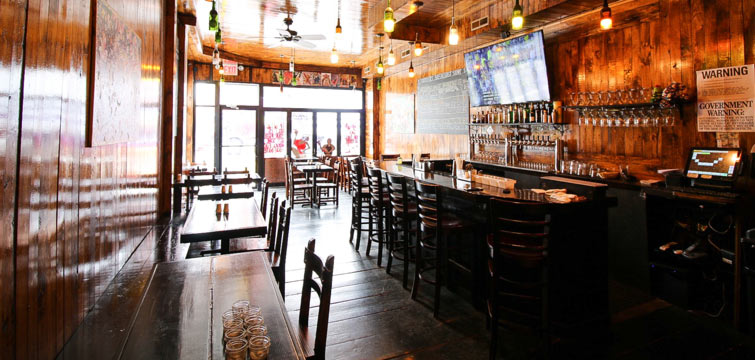 (718) 384-5000
MASHA & THE BEAR
...Masha & The Bear is a Russian gastropub and bar that will deliver a whole new experience to you. If you're traveling with Party Bus New Jersey in Brooklyn, you'll love the convenient location at 771 Grand Street, and we think you'll fall in love with the unique ambiance and the charming service. The beer selection is amazing and we are all about their infused vodkas, done on the premises by the owner himself. Very impressive! The beef stroganoff and the herring are two of our favorite dishes to indulge in here. Russian food at its very best!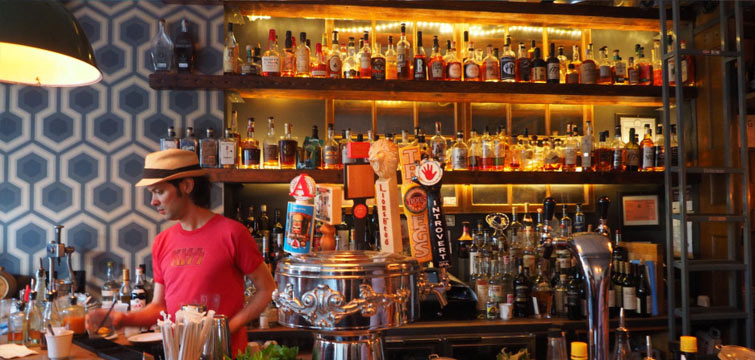 (347) 240-2813
WHEATED
...Wheated is another pizzeria and cocktail bar that we just can't get enough of, and it's rumored that this is actually the very best pizzeria in the Brooklyn area. Shh, you didn't hear that from Party Bus New Jersey! Or maybe you did, but it's a whisper that we have heard from our customers, so it's worth checking out and verifying with our own taste buds, right? The Thai chili powder and honey drizzle as pizza condiments are truly life-changing. For an appetizer, you can't go wrong with the octopus with baked lemon potatoes and paprika. A flavor sensation!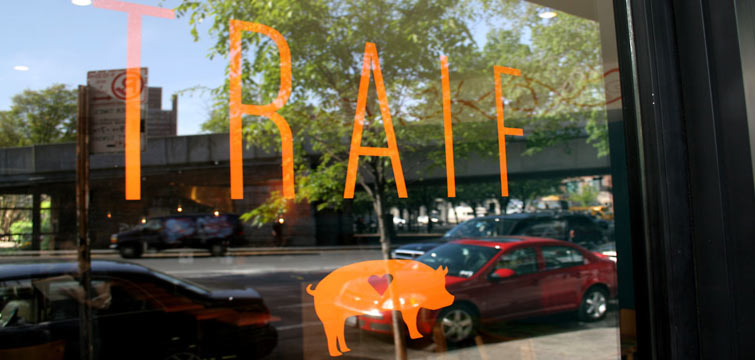 (347) 844-9578
TRAIF
...Traif is a tapas and small plates restaurant that all of our Brooklyn area Party Bus New Jersey travelers are obsessed with, located on 229 South 4th Street, and very highly recommended by our crew too! We've enjoyed it personally on several occasions. The chopped chicken liver spread is the best foie gras style dish we've ever had, and we're all about their Berkshire pork belly. Just amazing. The ribs and chicken wings are fantastic too. The bacon donuts with coffee ice cream are so good, you'll want to have it every day! Mm-mmm good!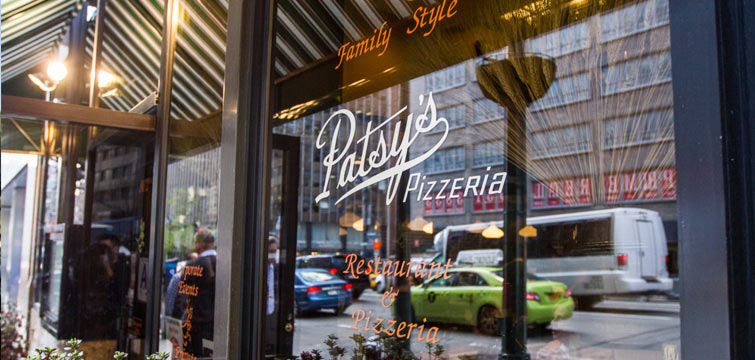 (718) 622-2268
PATSY'S PIZZERIA
...And finally we come to Patsy's Pizzeria, another great one out here in Brooklyn for our Party Bus New Jersey customers, located at 450 Dean Street. The staff is truly out of this world and will make sure that you feel right at home, whether it's your 1st visit or your 100th! The Capricciosa pizza is one of the best things we've ever tasted and highly recommend that one to you. This is a popular pre-game stop for those attending events at the Barclay Center, so do check it out if that's in your Party Bus New Jersey plans!