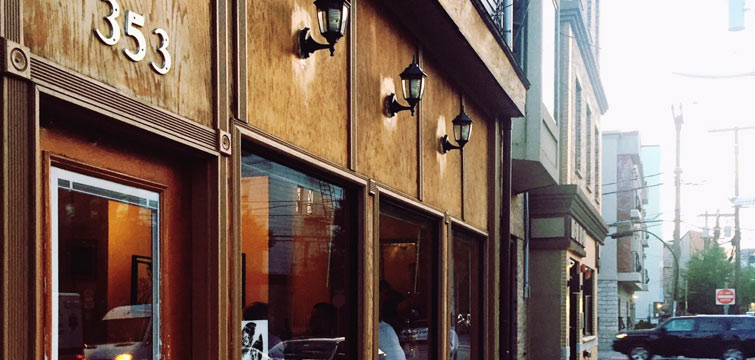 (201) 533-8309
THIRD & VINE
...If your Party Bus New Jersey travels bring you to the Jersey City area, be sure and check out Third & Vine at… you guessed it… Third & Vine. The address is 353 3rd Street, but you don't have to worry about that because your pro Party Bus New Jersey chauffeur will be doing the driving! The deviled egg of the day is an amazing thing to try, and we're all about the meatballs and the mac and cheese! Tons of comfort food for you to dive into here, plus a full bar, TVs, and wi-fi. No happy hour prices, but great all-day prices anyway!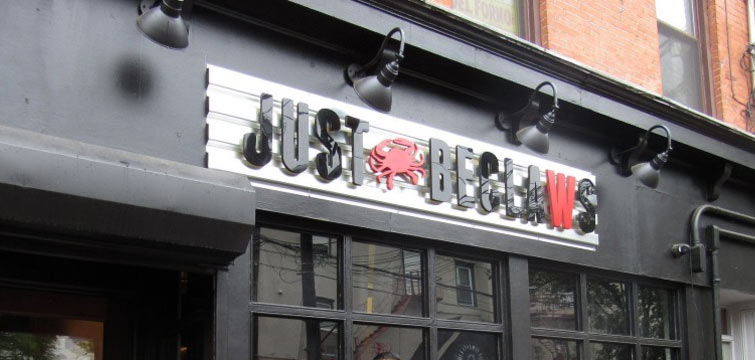 (201) 459-9100
JUST BECLAWS
...Just BeClaws is a Vietnamese and Cajun/Creole creation that's well worth checking out when your Party Bus New Jersey travels bring you to the Jersey City area. Found at 280 1st Street, this one's a definite winner and we highly recommend it to you. At the time of this writing, it's BYOB, but they're anticipating their liquor license, so it won't be long. The crawfish is amazing, we can't say enough good things about their king crab, and the crab fries with their namesake sauce will knock your taste buds out of the stratosphere! Mm-mmm good!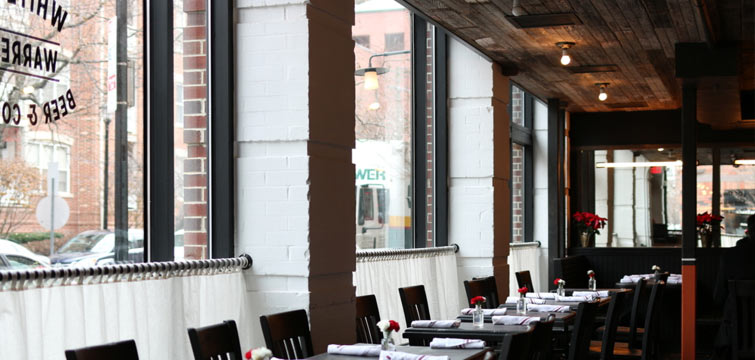 (201) 653-9234
WHITE STAR BAR
...If you're all about burgers and comfort food, be sure and check out White Star Bar when you're in the Jersey City area with Party Bus New Jersey. You can find this one at 230 Brunswick Street, and it's a top recommendation for sure. They have a full menu of six dollar items every Wednesday which draws really big crowds, so definitely make those group reservations or arrive plenty early if you want to be able to get a bite! It's amazing. The buffalo chicken sandwich is always delish. Full bar, outdoor seating, TVs, and even wi-fi.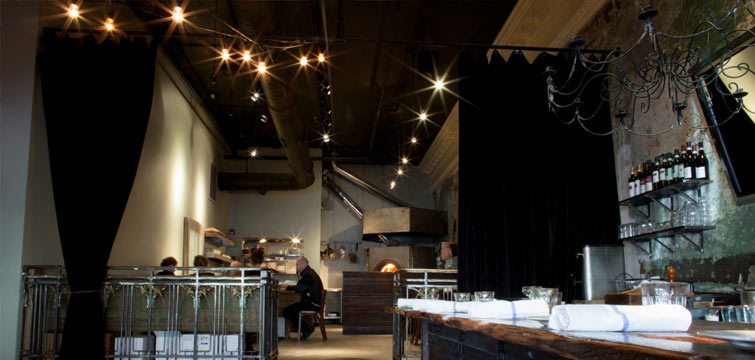 (201) 356-9348
RAZZA PIZZA ARTIGIANALE
...If all you can think about is pizza during your Party Bus New Jersey outing in Jersey City, then check out Razza Pizza Artigianale at 275 Grove Street. Their homemade bread and butter will have you swooning, and we're all about that melt-in-your-mouth ricotta crostini! The Santos pizza and the Panna pizza are top recommendations of ours as well. Great kale salads too, in case you want to throw a few extra vitamins into that indulgent comfort food meal! Mm-mmm good! Full bar and outdoor seating, but no TVs and no wi-fi.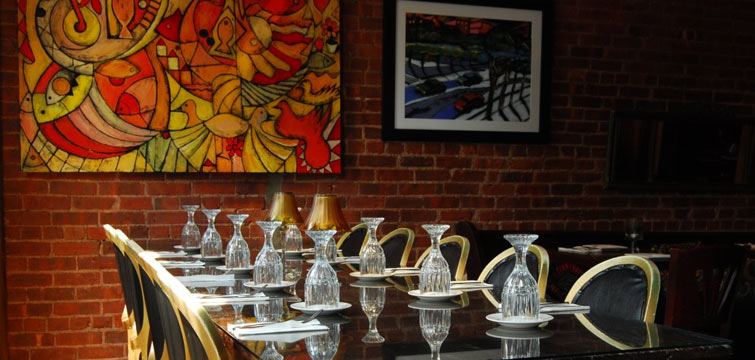 (201) 915-0600
SKINNER'S LOFT
...Skinner's Loft sounds like it would be super low-key, maybe a dive bar… but it's actually pretty damn impressive and a top recommendation of Party Bus New Jersey. Our Jersey City travelers will find this one at 146 Newark Avenue, and just for starters, we'd definitely recommend the lobster BLT, the filet mignon sliders, the shoestring fries, and the eggs benedict! All of those are amazing, personally verified by us! They have a full bar here and outdoor seating too, and there are also TVs in case it's a big game night!