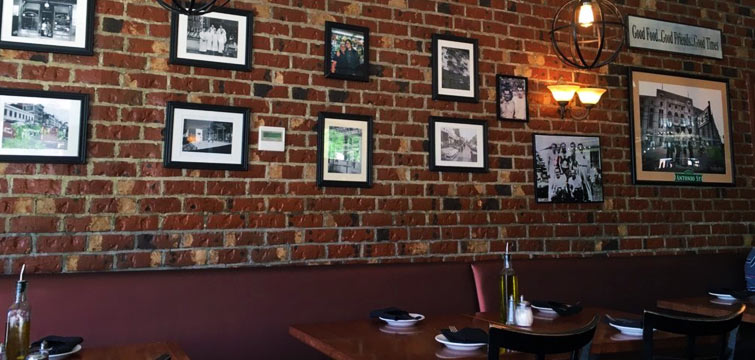 (718) 733-6630
ANTONIO'S TRATTORIA
...The Bronx is known for having an array of mind blowing Italian restaurants, and that's why this page is nearly filled to the brim with them as recommendations. Party Bus New Jersey customers who travel in The Bronx know that they can always rely on Antonio's Trattoria at 2370 Belmont Avenue for an amazing Italian meal and a good stiff drink. This Little Italy style favorite is often overlooked by tourists because of its off-the-beaten-path location, and we see that as a very good thing. Amazing sausage pasta with goat cheese, highly recommended to you when traveling in The Bronx!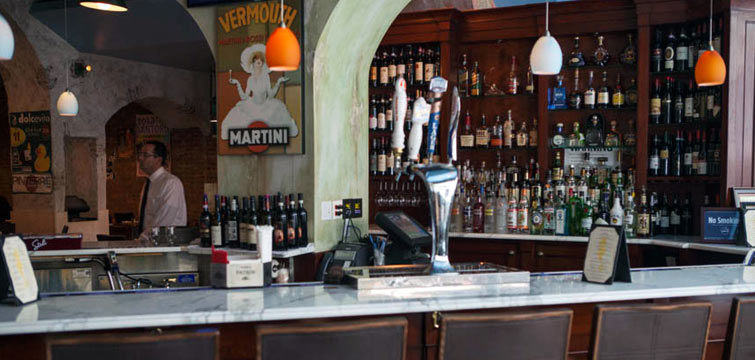 (718) 220-1027
TRATTORIA ZERO OTTO NOVE
...Another trattoria that we adore is Trattoria Zero Otto Nove, located at 2357 Arthur Avenue. This one's more in the touristy section, so you will have to beat the crowds, but it is worth it. The La Cirilo pizza is one of our favorite things to indulge in here, loaded up with butternut squash, truffles, mushrooms, and fresh mozzarella cheese. Oh, it is heaven. The pasta al forno is another favorite of ours on this overflowing menu, including baked ziti with meatballs, soppressata, and egg. Absolutely fantastic, no doubt about it! A Party Bus New Jersey favorite in The Bronx!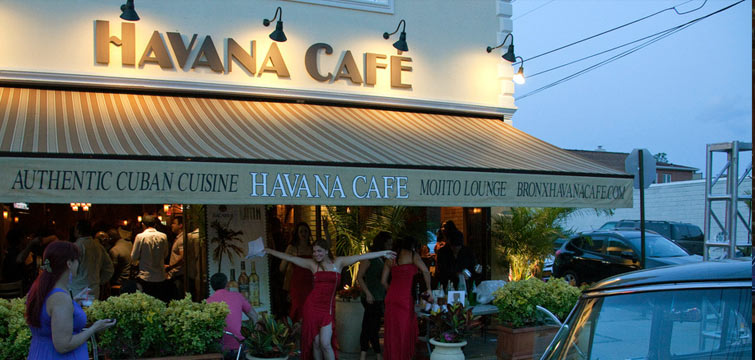 (718) 518-1800
HAVANA CAFÉ
...For a change, let's take you to Cuba for a second! Here at Havana Café, you can have an authentic Latin American dining and drinking experience for a very affordable price. We're obsessed with their mind blowingly delicious sangria here, and you can get it in an unlimited quantity for the price of just $8 at the time of this writing! Just amazing. The lechonitas, a.k.a. bone-in roast pork with coconut rice, is the go-to item here, as far as we are concerned. And we can confirm that they deserve the "café" in the title, as their coffee is in fact heaven in a cup.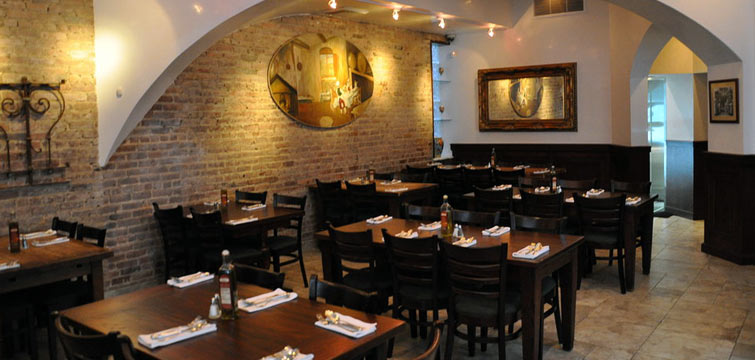 (718) 733-9503
ROBERTO'S
...Roberto's is another Italian restuarnat that Party Bus New Jersey customers in The Bronx just adore, located at 603 Crescent Avenue. The specials are what it's all about, so forget about even looking at the menu. Just go with what's freshly offered that day and you won't be disappointed. Pretty reasonable prices here too, considering the quality and location. And it's quite beautiful inside, with lots of daylight if you're dining in the AM or early PM hours. We adore the burrata and the cotoletta di pollo alla caprese! Everything is deelish!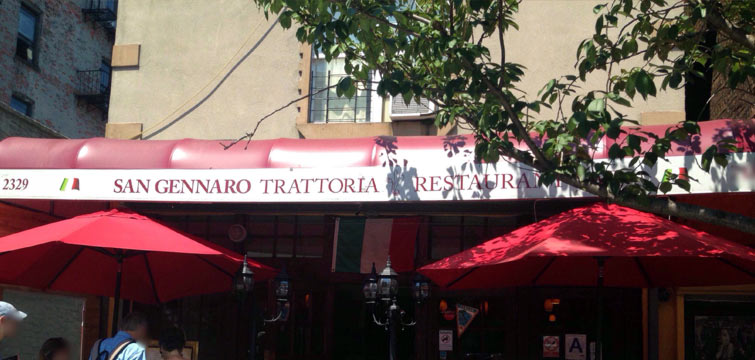 (917) 397-3080
SAN GENNARO TRATTORIA RESTAURANT & BAR
...And finally we come to our last recommendation for our Bronx area Party Bus New Jersey travelers, and that is San Gennaro Trattoria Restaurant & Bar, located at 2329 Arthur Avenue. They have panacotta here that will tickle your taste buds to no end, and even delicious lattes complete with talented barista art that will make you forget all about Starbucks. The homemade burrata and calamari are our favorite appetizers on the menu, and the limoncello is some of the best that we have ever tasted.